Law firm Scott+Scott is preparing to file a class action lawsuit against Yuga Labs, behind the Bored Ape Yacht Club (BAYC) collection of non-fungible tokens and the ApeCoin (APE) project token.
According to the statement, the company "unreasonably encouraged" investors to buy "its financial products." Yuga Labs allegedly used celebrity ads to pump NFT and token prices.
"Once it was revealed that the touted growth was entirely dependent on promotion […], retail investors were left with tokens that lost over 87% of the inflated price on April 28, 2022," the lawyers said.
The firm is at the preliminary stage of searching for participants in the class action. The complaint has not yet gone to court.
After launching on March 17, APE traded at $8.5. On April 28, the token's price reached $27.5, and at the time of writing, it fell to $6.2. The coin has lost about 78% from its peak.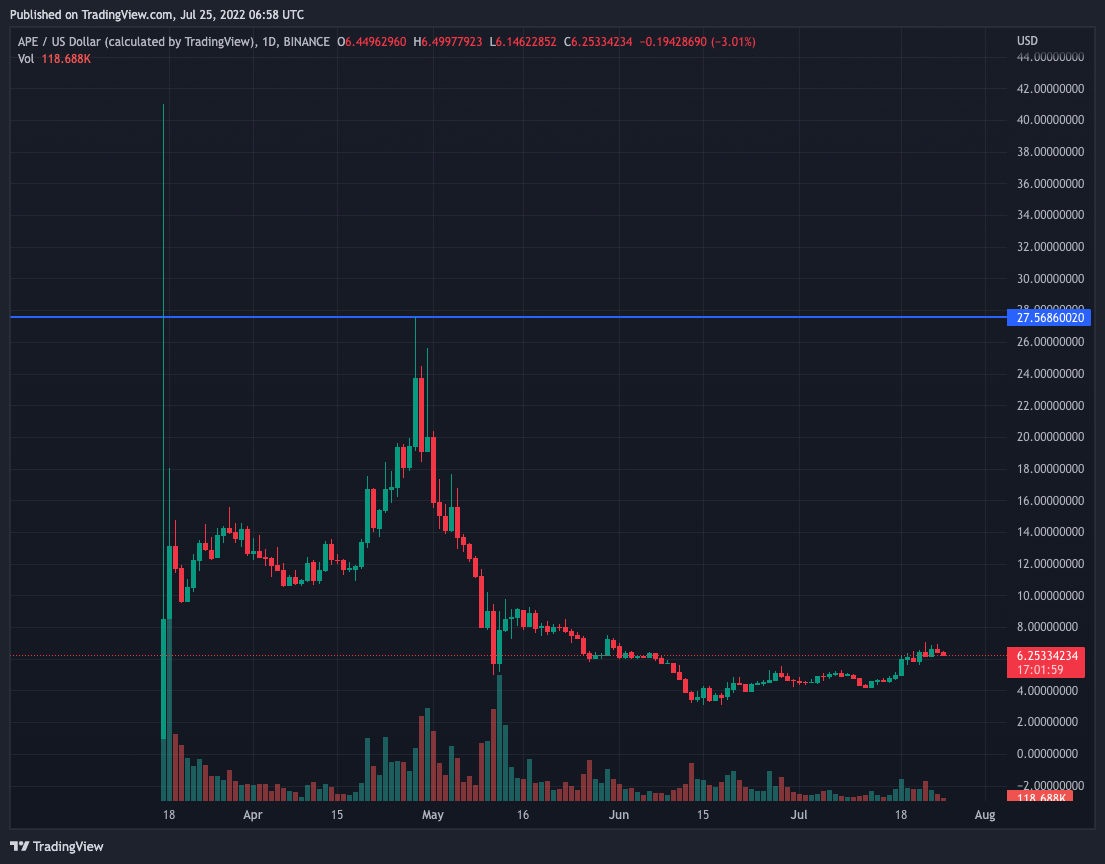 Crypto enthusiasts on Twitter urged investors to "take responsibility for their actions."
Another user called the potential litigants a "bunch of crazy people" who bought APE "on the highs".
Eminem, Snoop Dogg, Madonna, and other celebrities supported BAYC.
In early May, ApeCoin fell by 30% amid the launch of the Otherside metaverse. On the same day, NFT marketplace OpenSea announced the addition of APE as a payment method.